Exposure #30: NYC, 249 West 34th Street, 11.20.02, 2:27 pm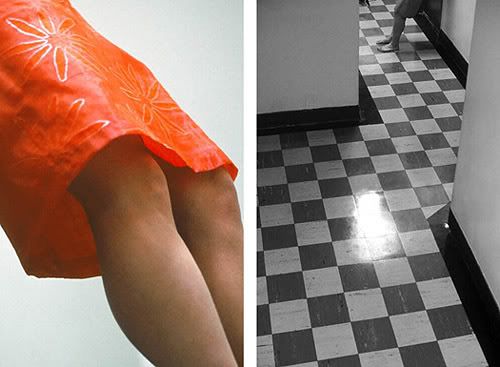 Exposure #18: N.Y.C., 498 7th Ave, 02.26.03, 13:29 p.m., 2003
There are many ways to do a photographic series. Barbara Probst creates sets of photos out of a single moment. She magnifies the definition of a photograph being a captured moment by showing several sides of that same point in time. Her work also demonstrates the many different ways of framing the same image.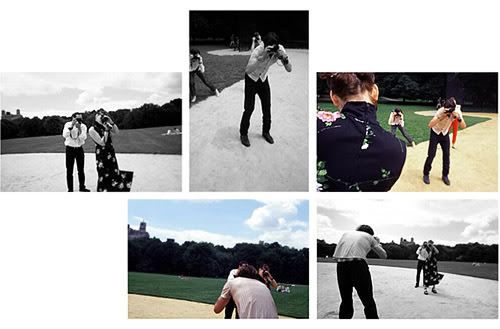 Exposure #6A, N.Y.C., Central Park, 06.04.01, 2:44 p.m., 2001
Probst uses radio control to coordinate the shutters of her cameras as she sets up her shot(s). She then takes her captured moment multiplied and blows the photos up to a huge size so that they take up a whole wall. The photos, when put together, absorb you in their immensity and also their subject matter. You feel like you are part of that moment more than ever because of the multiple angles you can see.
Barbara Probst, German Photographer 2001 - Photographed by Oskar C. Neubauer
Exposure #20: N.Y.C., 122 Duane Street, 05.12.03, 4:37 p.m., 2003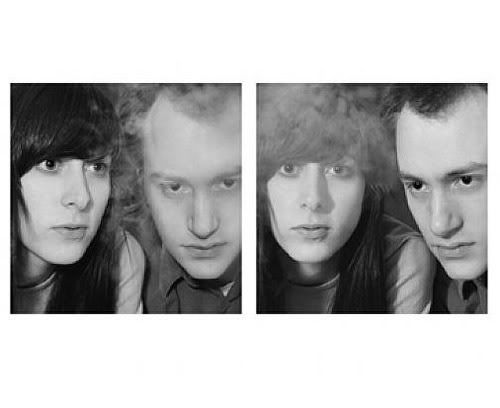 Exposure #31: NYC, 249 West 34th Street, 01.02.05, 4:41 pm