all photos by ryan burke.
Photoshoot: "Shannon in a Bed of Petals (The Free Spirit)"
Date: September 6th, 2006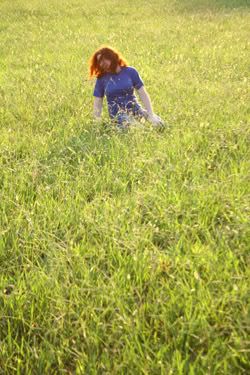 My latest photoshoot was of Shannon Nester, a music major and a very nice friend of mine. Ever since I've known her, she has been happy and positive to be around. She's also very chill and fun; therefore, her character in my senior project was the "Free Spirit."
For this shoot, we decided to use the fields of Yorktown near the beach we used for Laura's photoshoot in my previous post. Laura came along on this shoot to help out. The photo I was aiming for has been posted in my deviant art and depicts Shannon playing the flute in an open field with flower petals floating in the air. I hope you enjoy all of the other photos here which were taken in the process of getting the main shot.